An Evening With Peter Heller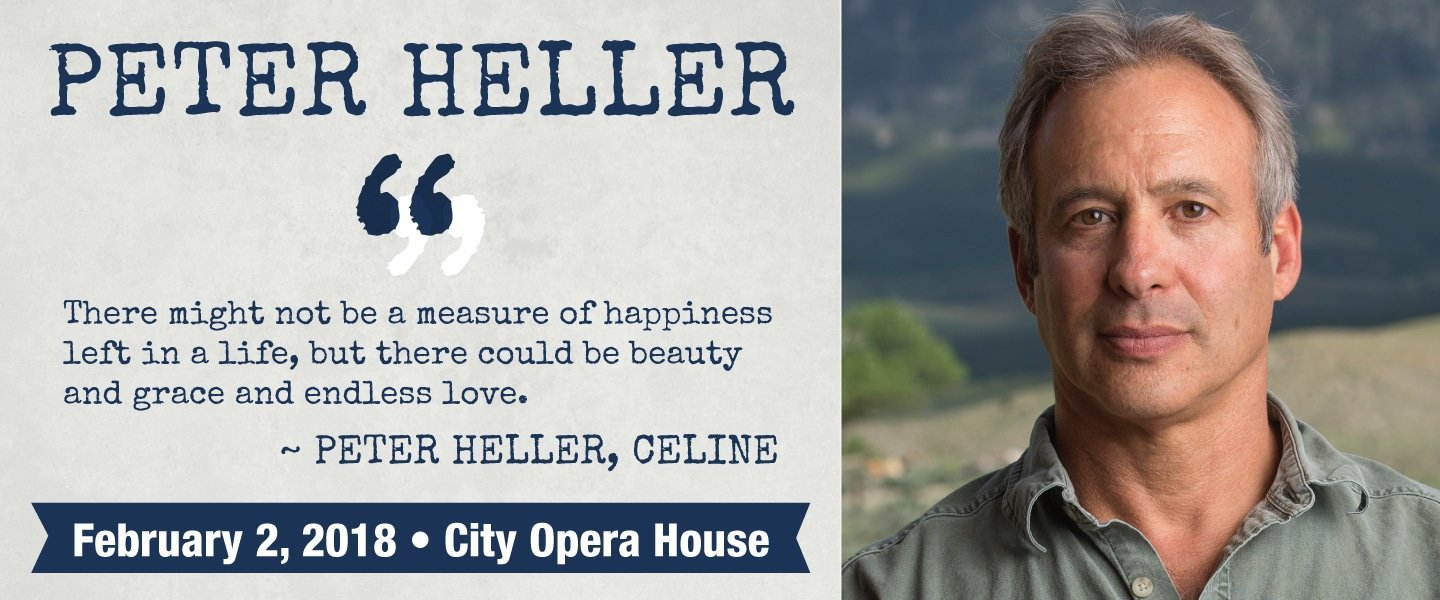 An Evening With Peter Heller
Friday, February 2, 2018
Traverse City Opera House
7PM // Doors at 6PM
Live Music, Cash Bar, and 
Morsels
Sweet Treats
Stage conversation and Q&A with author
Post-event book signing
Tickets:
$15.50 Reserved
$25.50 Premium Reserved
Ticket Fees Explained
The City Opera House charges fees on each ticket,  which vary by the method in which they are purchased. Here's a detailed explanation:
Buying tickets in person at the Box Office
The Box Office is open Monday through Friday, 10 am to 5 pm, and one hour before the event. This option charges the lowest fees at $2.50 per ticket—this is a facility fee which funds maintenance of the Opera House, along with general upkeep and improvements. No matter how you buy a ticket, you'll always pay the $2.50 facility fee.
Buying tickets by phone
Each ticket is charged a $2.50 facility fee plus a $5 fee for the complete order (regardless of the number of tickets or number of performances purchased). This is an economical and convenient way to buy tickets. The friendly Opera House staff mans the phone lines Monday through Friday, 10 am to 5 pm. Call 231-941-8082, ext. 201.
Internet Service Fees
The City Opera House Box Office wants your ability to purchase tickets to be simple, easy and convenient. The Internet Service Fee covers costs that allow the City Opera House Box Office to provide the latest Internet ticketing technology, that allows you to select your own seat, 24 hours a day, 7 days a week from the comfort of your home or office. The Internet Service Fees are based on the face value of the ticket as follows and are on top of the $2.50 per ticket facility fee.
| | |
| --- | --- |
| Ticket Price | Internet Service Fee |
| $00.00-$19.99 | $2.00 |
| $20.00-$29.99 | $3.00 |
| $30.00-$39.99 | $4.00 |
| $40.00-$49.99 | $5.00 |
| $50.00-$59.99 | $6.00 |
| $60.00+ | $7.00 |
Group Sales Order Fee
There is a $7.00 per-order-fee for all group sales orders of 20 or more.
Meet national bestselling author Peter Heller, a literary superstar who now turns to intrigue. His newest novel, Celine, is "a book for anyone who ever wondered what happened to Nancy Drew after she grew up." (NPR)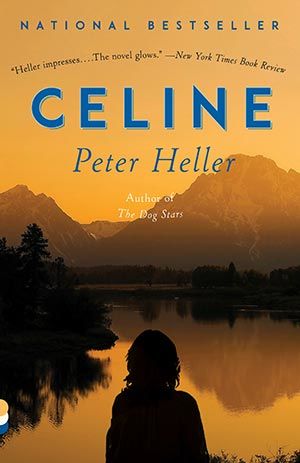 A literary superstar turns to intrigue
A Denver-based adventure writer, Peter Heller is the author of national bestselling novels The Painter, an Oprah.com "Must Read," and The Dog Stars, which Junot Díaz lauded as "one of those books that makes you happy for literature." He is a contributing editor at Men's Journal and Outside Magazine and an outdoorsman himself. He documented his exploits in his 2004 book Hell or High Water: Surviving Tibet's Tsangpo River.
Heller attended the Iowa Writer's Workshop, where he received an MFA. Besides writing, he has worked as a river guide, a logger, a construction worker, and an offshore fisherman. His real-life adventures clearly shine through his prose
NPR calls Peter Heller's recent novel Celine "a book for anyone who ever wondered what happened to Nancy Drew after she grew up." Meet 68-year-old Celine Watkins, a blue-blooded socialite-turned-private-eye now living near the Brooklyn bridge.
She is a sharpshooter, a getaway driver, and a shrewd gumshoe with "a better find rate than the FBI."
Celine is on assignment to track down a young client's father and finds herself being followed. Things heat up as it dawns on her that there are those who wish to keep this case sealed.
In a starred review for Library Journal Robert E. Brown wrote that Celine "blends suspense with beautiful, descriptive writing of both nature and civilization to create a winner." In the unlikely figure of an intrepid, crime-solving granny, Heller combines intrigue, humor, and heart into a single, thrilling work that will have readers hooked from the very first page.
ABOUT OUR GUEST HOST RON JOLLY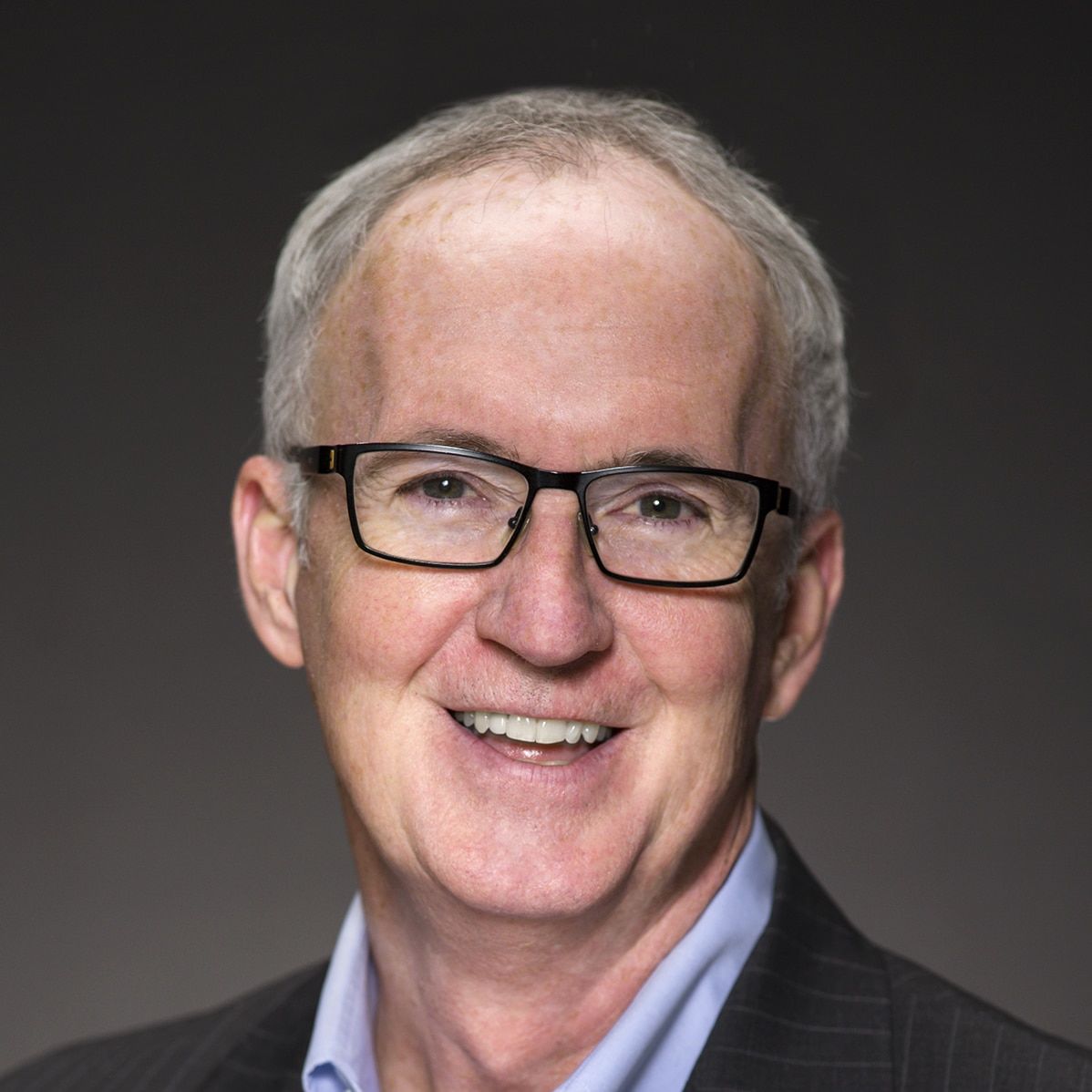 Ron Jolly, the 21-year host of WTCM NewsTalk 580, is the author of The Northern Michigan Almanac, and co-author of Michigan's Upper Peninsula Almanac. His news reporting has garnered numerous awards from UPI and the Michigan Radio News Network. He lives in Acme with his wife, Laura, and two dogs.

A Year Round Book Festival
1200 W 11th Street, Suite 231
Traverse City, MI 49684
(231) 486-6868
NWS.CWEAVER@GMAIL.COM
Privacy Policy
Sitemap