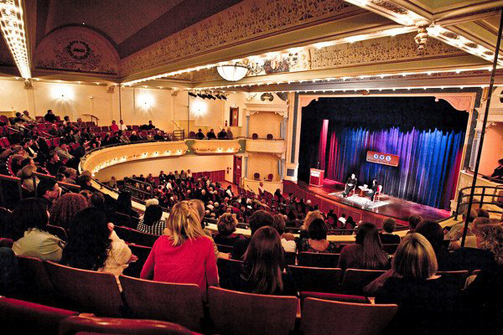 We're offering an exclusive opportunity the evening of our January 20th event, An Evening with Tess Gerritsen for ticket holders to purchase up to two tickets to each upcoming event in our Winter/Spring and Summer seasons. We're thrilled to have Tess Gerritsen kicking off our new year.
This special offer will be honored that evening only!

Purchase tickets for An Evening in Conversation with Tess Gerritsen: http://cityoperahouse.org/shows/info.php?id=278
Who's coming? We will announce the new season on Friday, January 16th.
Tickets for Friends of NWS will be available Wednesday, January 21 at 10 am at the City Opera House box office, in person or by phone. Not a Friend yet? You can purchase memberships online or at the City Opera House box office.
Tickets for the general public will be available Monday, February 2 at 10 am.