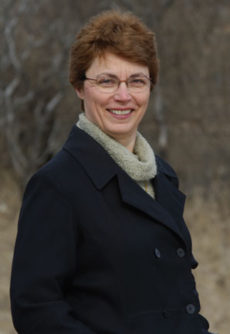 Peg Herring – a traveler, gardener, former English teacher and now mystery author who can tell you that persistence pays off.
Peg Herring writes mysteries under her own name and also as Maggie Pill. Peg, a former educator, lives in Onaway, Michigan, with her husband of many decades. They enjoy traveling and gardening, two pastimes that don't always go well together.
Peg's books are traditional mysteries in several subgenres:
The Simon & Elizabeth Mysteries (Five Star Publishing) are historical, set in Tudor England. The series is praised by Library Journal, Kirkus Reviews, and other major reviewers.The Dead Detective Mysteries (LL-Publications) are paranormal (on the mild side—no monsters!) The first in the series won EPIC's Best Mystery Award two years ago.
The Loser Mysteries (LL-Publications) feature a homeless protagonist fighting her way back from a terrible tragedy. The first book, Killing Silence, made several "Best of the Year" lists in 2012.
Maggie Pill's books are cozy mysteries, meaning they're on the humorous side, set in a small-town in northern Michigan, and have no in-your-face violence. The Sleuth Sisters series consists of two books thus far, with a third due for release in spring of 2015.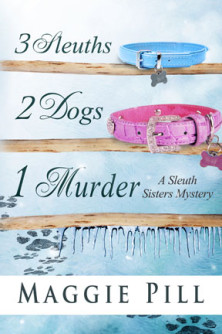 How did you become a writer?
As a high school English teacher I was also the drama coach. We had trouble finding plays with large casts, mostly female roles, and lots of funny parts, so I wrote one. When we performed it, people said, "You should get that published."
I sent the script to three publishers, and two of them wanted it. I thought, "Gee, this writing thing is easy." I soon learned differently. It took four years to get my next play published and six years to get my first novel accepted and published (2008). This is fairly common in the traditional publishing industry.
How do you write? What is your process?
I do most of my composition early in the morning. We're REALLY early risers, so I often start by six a.m. Most days I stop writing around noon and go do something else for a while. Later in the day I might edit what I wrote that morning, clarifying, cleaning up the vocabulary, and filling in holes in the plot.
Who are your favorite authors?
I've always loved classic authors like Dickens and Hardy, because they present characters in a way that makes them real to me and settings that surround me like blanket. The modern writers I enjoy are mostly mystery writers like Michael Connelly, Ariana Franklin, and Sarah Paretsky.
What authors have inspired you?
It sounds corny, but Shakespeare inspires me. I spent many years teaching his works to high school students, and even though I looked at the same material year after year, I never tired of his characters and always found myself in awe of his phrasing. I'm not the first to recognize Shakespeare's genius in bringing together strong characters, riveting plots, and themes that resonate: ambition, love, loyalty, and courage. My years of teaching the plays also comes in handy when I need dialogue for one of my Tudor mysteries.
What books are on your bedside table?
Right now I'm reading a book called The Wife, the Maid, and the Mistress by Ariel Lawhon. It's drawn me in, though I've just started it. I also bought an Agatha Christie tribute called The Monogram Murders, written by modern author Sophie Hannah, which has also begun well. She captured Poirot nicely in the first few chapters, his fussiness and inability to leave a puzzle alone. And, yes, I do read more than one book at a time. For me it's easy to sink back into whichever one is closest to my hand when I get a few minutes to read.
What writing projects do you have planned next?
There's a Dead Detective Mystery due for release in 2015 (no firm date yet) as well as Simon & Elizabeth Mystery #4 (July, 2015). Both books have been edited many times, so the rest is up to my publishers. I'm done with them.
'm currently devoting a lot of time to Maggie Pill, my alter ego. Maggie's plots revolve around a detective agency run by two "mature" sisters who do their best to keep their bossy third sister out of their business. They seldom succeed, but since the stories are told in bits by each of the sisters, there are some family dynamics at work that readers will understand in light of their own experiences. The series has taken off with readers, and I'm at work on Book #3.
What advice do you have for young writers?
Any effective advice a writer gives or gets boils down to one word: Persist!
You must persist in becoming a better writer, which means you write every day, not just when the mood strikes.
You must persist in improving your writing, which comes from practice and from taking as objective a view as possible: comparing your work with authors who are already successful and getting reactions from people (other than your mother) about whether the work is ready for publication.
You have to learn the business of writing, which is even more confusing than it used to be now that self-publishing successfully vies with traditional. The two formats require different approaches, but whichever method you choose, you should learn everything you can about it before putting your work on display for the world.
Finally, you must persist in believing you'll be successful. Others will doubt you, and there will be times when you doubt yourself. Some give up when success doesn't come right away, but real writers simply can't do that. You must keep working to be a better writer, a more informed businessperson, and a more proficient salesperson for your work.
It all comes down to that one word: Persist. Just about the only thing you have control of in this business is how hard you work at it.
Her Latest Book Information:
3 Sleuths, 2 Dogs, 1 Murder (Sleuth Sisters Mystery #2) by Maggie Pill
The Sleuth Sisters take the case of a man who's been dating Retta, their baby sister. Winston Darrow is accused of murdering his wife, and while Retta is shocked to learn he was married, she's sure he didn't kill anyone. Winston's troubles soon spill onto the sisters, and in a frozen Michigan wilderness, Barb and Retta must ignore their differences and work together to stay alive. Back at home, Faye faces a deadly enemy with only her dog Buddy and a couple of horses for backup.
If the Sleuth Sisters live through this, it will be due to family solidarity, doggie instincts, and loyal friends. But really, who would ask for more?
Available from Gwendolyn Books at Amazon in softcover: $12.99; e-book: $2.99; and audio download (Cerny American Productions): $17.95. Available at Horizon Books and other fine bookstores from Ingram.