By 
Marina

 Call
April 2015
April – the month of poets. Say it out loud, P-O-E-T. The word conjures ideas of something mystical, of a higher state of mind with a lower income. An image appears:
a small apartment window
—————flickering candlelight
faded tablecloth stained with canned soup and
cracker crumbs.
Who needs electricity, when your words have power?
Paul Stebleton writes about the decorating benefits of being a poet in "How Poets Decorate."
How Poets Decorate
by Paul Stebleton
I'm wall papering my walls with rejection
notices from the New York Quarterly
a new shade of denial
each month.
WANTED: Five Blue NYQ Rejections to finish my bathroom. Will trade
rejection notices from other magazines.
Michigan poet, Teresa Scollon confides, "I've given up so much for it…" then pauses, almost smiling, "But a life of poetry is rich in other ways, constantly examining, looking for the holy, making connections, it is really a rewarding way to pay attention to things"
Teresa, others are paying attention. Terry Wooten says, "I was just reading Teresa Scollon's poems the other day and enjoying them very much." Terry, a poet bard, says he has chosen to write poetry over other forms because he is "addicted to the line structure." In 1983 he created the Stone Circle, located between Lake Michigan and Torch Lake, where poets as far away as Spain and Malaysia have come to join his ancient tradition of oral poetry storytelling.
Dr. Fleda Brown has received recognition for her essays, books and poems and says,  "Poetry is what I most want to write. It is closest to music, the closest way to saying things that can't be said, it puts you on that edge." From the beginning she knew there was little financial gain in poetry. "Poetry is an art that thrives from being out of commerce. It is free of all of that." She laughs when her students ask her how much money she makes off of her poems. "I could probably take all the royalties from my eight books and my husband and I could have a fun weekend."
But what attracts other poets to migrate to northern Michigan, a remote place with harsh winters and warmish summers? Fleda Brown, originally from Arkansas, describes this area as "just magical" and has never felt isolated. Teresa Scollon says, "There is an unbelievable community up here, it is just so supportive – a place where people can meet each other."
Aware of the lack of fame and fortune, these poets have embraced their location and found ways to share their love of poetry within their community.
Teresa Scollon, a National Endowment for the Arts Grant for Literature recipient, offers veterans writing support through Northwestern Michigan College.
Paul Stebleton opened up Landmark Books with a special emphasis on poetry.
All proceeds from Fleda Brown's Poetry collection Loon Cry go to the Traverse City Watershed Center.
Terry Wooten founded the Elders Project, connecting students with elders. It was awarded the 2013 State History Award in Education.
In honor of National Poetry Month seek out a poet and ask them what kind of soup they eat.
If you have richly decorated walls with your own rejection letters feel free to share them on our Facebook page.
If you are but a layperson, a reader of these greats, make this the month when you read a poem, out loud, and shout it from your large window.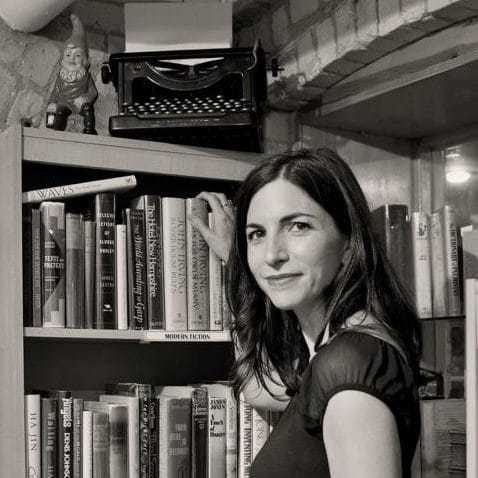 April 2015